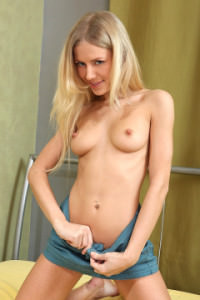 Kelsie S.
Alternate Names : Kelsie, Sabrina, Maiami, Mayami
home : Russian
Hair Color : Blonde
Height : 163 cm
Kelsie S.'s Biography :
Kelsie S is a very sweet looking blonde with a gorgeous smile and bright green eyes. She is a Russian girl and she was born on Christmas day in 1988. I think it's a safe bet to say that she would be a nice present under the tree.